Slowtwitch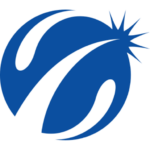 Updated: 1 year 40 weeks ago
Race Director Aaron Palaian joined us on the eve of Alaskaman.
A midseason sit-down with ÖTILLÖ's founders, Mats Skott and Michael Lemmell.
Pro triathlete Eric Lagerstrom took his partners at Red Bull along to showcase what his perfect triathlon would look like.
USAT is entirely out. One-days for 2018 registrants will be refunded. Qualifying for the 2018 NYC Champs began last week.
Timo Bracht closed out his professional triathlon career with a 4th place finish at DATEV Challenge Roth and here is a closer look at his "Orange Crush" Quintana Roo PRsix race bike.
Marrying state-of-art gaming tech with CFD, here's a company that brought a wind tunnel into my garage.
We asked a doctor who treats wounds for a living, and who gets wounds as a hobby (if he's anything like the rest of us).
Life Time Fitness was caught in the crossfire of declining participation and escalating fees. What got jettisoned? USA Triathlon's rules, at least.
The ÖtillÖ Engadin course was shortened but it is now even more spectacular and harder. And it is still 40km of running and 6km of swimming.
Sebastian Kienle of Germany and Sarah Crowley of Australia topped Ironman Frankfurt with fast times.